[highlight]Leia em Português[/highlight]
My hometown, Pelotas, is very proud of its history and preserves the heritage by transforming it into tourist and cultural attractions. In March I had the chance to see a little of this history from a new angle, a pleasant boat ride on Arroio Pelotas.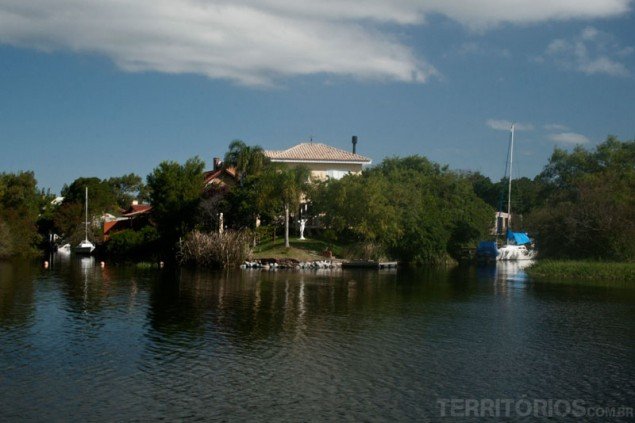 It was a Sunday afternoon with the sun shining brightly and clear skies, which helped me take the pictures. The boat left Charqueada da Boa Vista and passed by some preserved
charqueadas
among other wonderful houses, the guide/captain always telling the details. I saw gate-free condos and yacht clubs on the way, with gorgeous gardens, sports people practicing wake board, families having chimarrão (typical drink from the south o Brazil) on their motorboats or sailing away. On the riverside there were men fishing and friends having BBQ. I found it a great place to enjoy the weekend.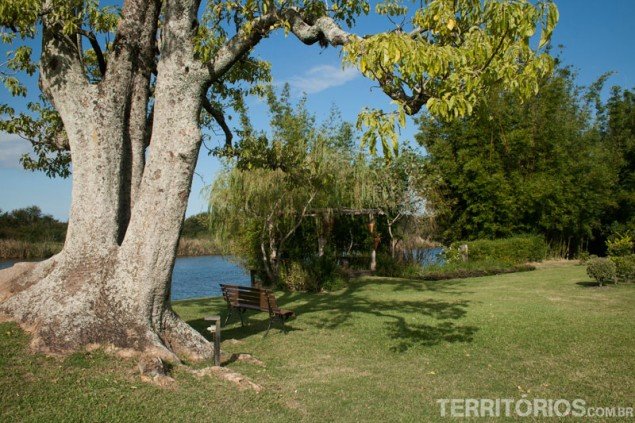 The Charqueadas, large rural estates where the charque (dehydrated salty meat) was produced, put Pelotas on the map in the 19th century. This industry promoted the city growth through other economic activities, like hotels, commerce and culture. It was also one of the reasons of The Farroupilha Revolution.
All the facades of the Charqueadas are by Arroio Pelotas and São Gonçalo Canal. These buildings have been used as movie sets and miniseries, like
A Casa das Sete Mulheres
and
O Tempo e o Vento
. The well-known are Boa Vista (1811), São João (1810) and Santa Rita (1826), which are nowadays operating as a place for events, restaurants and inn.
Take Note
Pelotas is in the southernmost tip of Brazil, and I strongly recommend for those driving to Uruguay, especially during
Fenadoce
(Feira Nacional do Doce – National Sweet Fair). The city is known as the land of sweets and the specialty is the wonderful sweets with eggs. To schedule your tour, call Rene 55.53.91013981
[email protected]
or visit
Charqueada Boa Vista
website. Check the options for group tours or fishing trips. There are 3 options: Route 1 – 1h40 sailing on Arroio Pelotas, R$ 20/person Route 2 – 3h30 sailing on Arroio Pelotas and São Gonçalo Canal, R$ 25/person Route 3 – 3h30 sailing on Arroio Pelotas and Barra da Lagoa, R$ 25/person
© All rights reserved. Pictures and report 100% originals.
Translated by Lúcia Maciel
English teacher