Almost done! The last 14 km pela savana até Paratepuy, where one jeep is waiting for us.
Day 6 Overwhelmed by the adventure
I woke up before sunrise and took the time to shoot the first hours in Camp Tek. Kukenán began to light up little by little and dominated the scene; there was no cloud in the sky.
While Francisco prepared our last breakfast, I played with a puppy that lived nearby and watched the other travelers.
Pain here and there, I gave the carrier most of the weight, filled my water bottle and hit the road. Without the mountains as the goal, it was easy to pay attention to the details on the way, more flowers and insects that went unnoticed on the first day.
However, I craved to walk backwards and contemplate the mountains. The feeling of having overcome the limits and gaining life experience makes this landscape more than special.
In many pictures the tepuis are cloud-capped, due to the thick surrounding forest. The tropical heat makes the humidity of the forest go up, condensate and form heavy clouds. As a result, they are usually covered, especially Roraima. It was a gift to see clear skies all around.
On the right side you could see the five tepuis of Guiana, on the first day we only saw one of them. At that moment I wanted to explore all of them until Salto Angel, the highest waterfall in the world.
We arrived safe and sound, wearing a smile. We even celebrated it with a typical lunch in a near community. There we could find local handicraft, but it was closed because it was a holiday – like the stores in Santa Elena de Uiarén, famous for having good price on the imported products.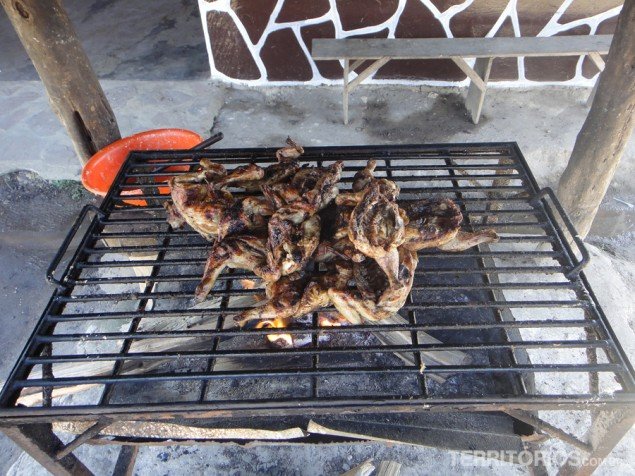 Our journey finished at 6 o'clock in Boa Vista, Roraima.
Day 1 – Day 2 – Day 3 – Day 4 – Day 5 – Day 6
Special thanks to Magno to Francisco, from Roraima Adventures, to carriers and my new friends Lívia, Eden, Márcia, Luiz and Cristina. When will be the next?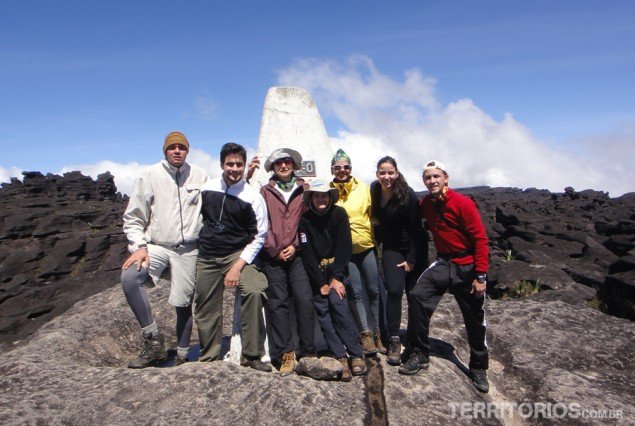 Take Note
Best season: The best time is from October to April, to avoid the rain. On the other hand, from May to September the waterfalls are more beautiful and there is more mystery because of the fog. However, it is hard to escape from the drizzle at the summit, as it is often covered in clouds.

Tour Package: Pisa Trekking or Roraima Adventure.
Photos by Roberta Martins, Luiz Zoldan and the carrier.
© All rights reserved. Pictures and report 100% originals.
Translated by Lúcia Maciel
English teacher