This year I traveled to a place that has been in my plans for a long time. Everyone who has been there told me "You are going to love Paraty!" They were right; I will go again many times.
The text continues after the recommended services at the destination.
Top attractions in Rio de Janeiro
Rent a car in Brazil
Find a hotel
The variety of leisure facilities, its historical and natural beauties impressed me. It is a great destination for those who want to party or relax, for people who enjoy the beach, culture, nature and good food. Besides being perfect for adventurers, the city offers trails in the rainforest, waterfalls, diving or snorkeling, sailing, surfing, horseback riding, cycling, kayaking, rafting, tree top walk and a lot more.
The village, which began in 1630 with the Portuguese, became known in the 17th century for draining all the wealth coming from Minas Gerais on Estrada Real. After that, it fell into decay, which helped with the preservation of its houses, traditions and cobblestone streets, reasons why thousands of tourists go there every year. It is worth the visit at any time and the city has even become home of fairs and famous meetings, like the Literary Party of Paraty.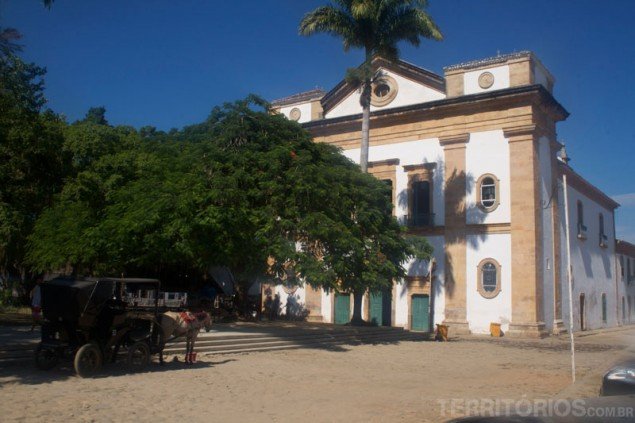 A sunny day on the historical center is enough to visit the tourist points and get lost in the cobblestone streets, but you should go for a walk in the morning, afternoon and then at night. Your impressions will be completely different and it is just perfect if you are into photography. Besides the buildings and churches, observe the people, the fisherman, the beautiful candies sold on the corners, the antique and handicraft shops.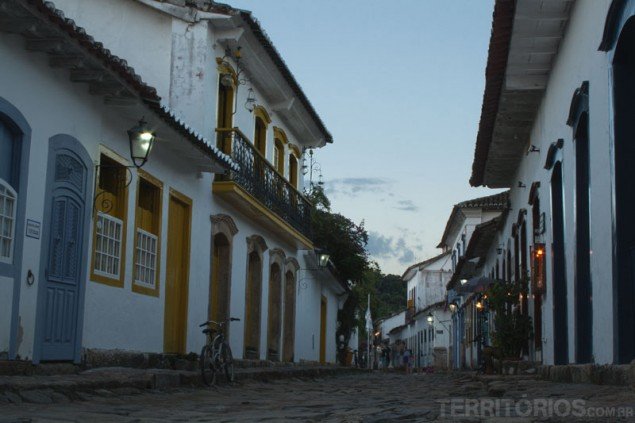 Looking carefully, I discovered a shop window full of dolls, got closer and found out it was TEATRO ESPAÇO, a puppet theatre of a group that has been telling stories this way for over 40 years. I bought the ticket and went back at night, to watch the play inspired by old Japanese woodcuts and ordinary situations on the streets of Paraty – a sudden event that gave me good moments of entertainment and emotion.
Jabaquara and Pontal are two beaches near the city, but not the best. I recommend you explore the Paraty Bay; there are around 50 beautiful beaches, such as Trindade or Sono. Go on a hike or take a boat.
Take Note
Teatro Espaço
, of Contadores de Histórias, is on 327 Geralda St. The plays take place on Wednesdays and Saturdays at 9pm; on high season and holidays also on Fridays. The play Flutuações cost R$ 40.