If you do not live on the coast, you immediately visualize parties and beaches when you think about tourism in Rio de Janeiro, right? At least that is the first thing that comes to my mind; thank God for my traveler's curiosity and the Travelers Meetings.
The text continues after the recommended services at the destination.
Top attractions in Rio de Janeiro
Rent a car in Brazil
Find a hotel
I went to Rio de Janeiro for the first Meeting, and spent the weekend without even considering going to the beach. The programme, organized by Intrip, was intense and allowed us to know the history of Rio in the company of bloggers, photographers, readers and professional tour guides.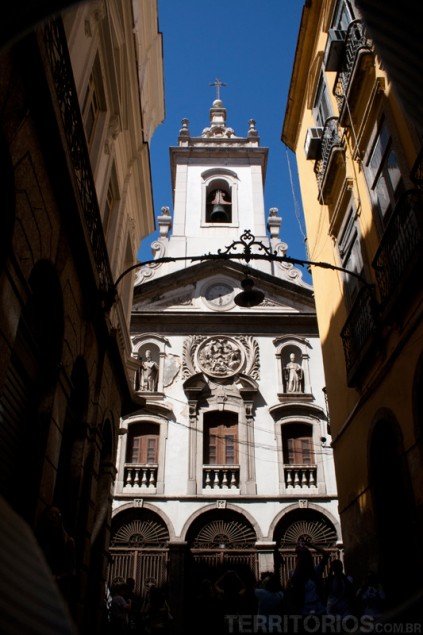 Saturday started with Raid Fotográfico – from the blog Sem Destino – and a walking tour from Rio Walks, showing curiosities of the historical center, including things that local residents did not know. Guided by Beatriz, we left XV Square and set off for Paço Imperial, Arco do Teles, Carmo Church, Banco do Brasil Cultural Centre, Candelária and São Bento Monastery.
Raid Fotográfico is a meeting of photographers to explore a place and exchange information. Walking tour is an informal and friendly guided walk. The guides are local residents who give you details and show the best of the city. After that, the tourist can either go back to his favorite spot to know it better or tell everyone he knew everything; after all, he passed by the main points. This is a common service in Europe and has finally arrived in Brazil with Rio Walks.
I will soon tell about Sunday, but you can have an idea by reading about Selarón´s Stairway.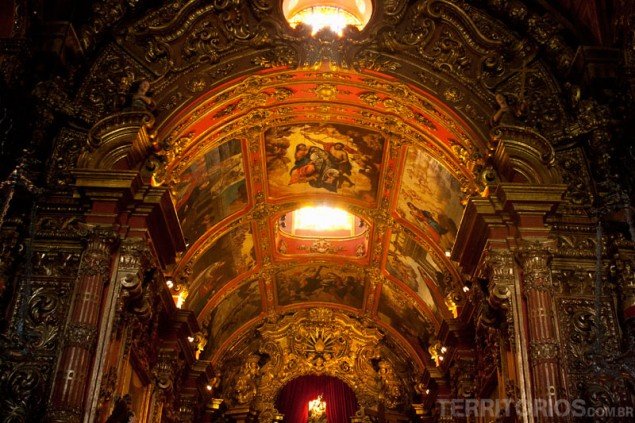 Take Note
Accommodation – I really liked Hotel Regina in Flamengo. It is close to the city centre and the airport, the workers are friendly and the breakfast is delicious. Book your hotel in Rio de Janeiro.
The tour was a courtesy from Rio Walks, but they are closed. Another similar option is Rio Cultural Secrets, they have various tours in english or portuguese.
© All rights reserved. Pictures and report 100% originals.
Translated by Lúcia Maciel
English teacher