[highlight]Leia em Português[/highlight]
Jericoacoara, one of the most peaceful beaches I have ever been to, was considered one of the most beautiful beaches in the world by The Washington Post (USA). Besides the lagoons with clear water, the quiet sea and huge dunes, there are many tour options that make it a great place to know.
It seems that time has stood still. The lack of structure and the sand streets with only the light of the stars at night make us realize that it is a special destination, a place where you do not need much to be happy.
It is 280 km from Fortaleza, within an area protected by Ibama, and you can only get there in 4×4 vehicles.
Lagoa Azul and Lagoa Paraíso can be visited in the same day – many agencies offer these tours.
Lagoa Paraíso is in the south, has sweet and clear water and is surrounded by dunes that can reach 15 km long. It is very quiet (motorized vehicles are forbidden) and has great infrastructure for tourists. We spent a few hours swimming in the relaxing hot water.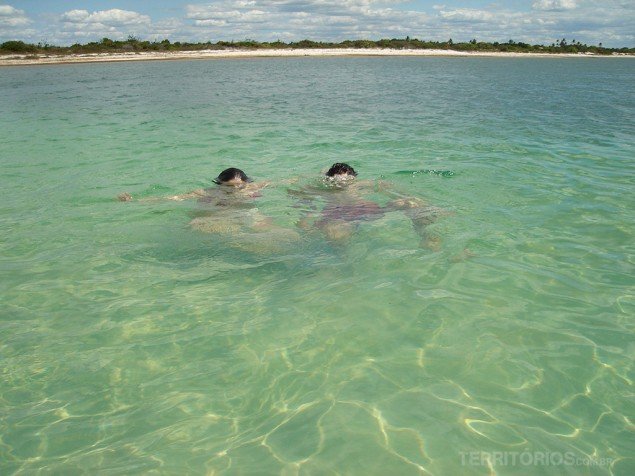 Lagoa Azul draws your attention for its greenish blue contrasting with the white sand, what makes people compare this landscape with the Caribbean beaches.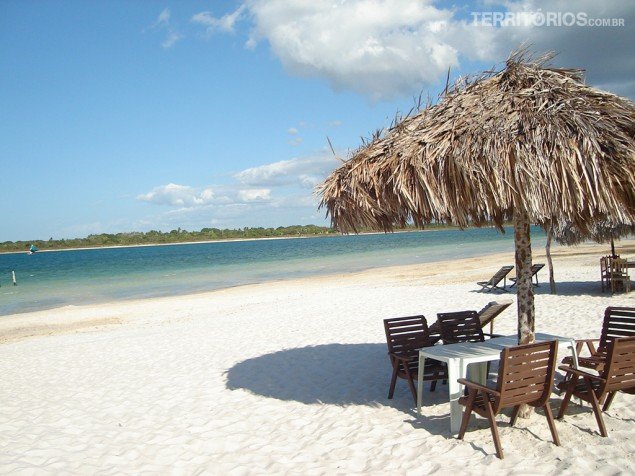 One of the most famous places is Drilled Stone (Pedra Furada), a 30-minute walk from the beach. You should go only at low tide, at high tide you have to climb the dunes. Interestingly, early in the walk a local resident with a cooler began to follow us. On the way we understood: we got thirsty and bought cold cokes from him.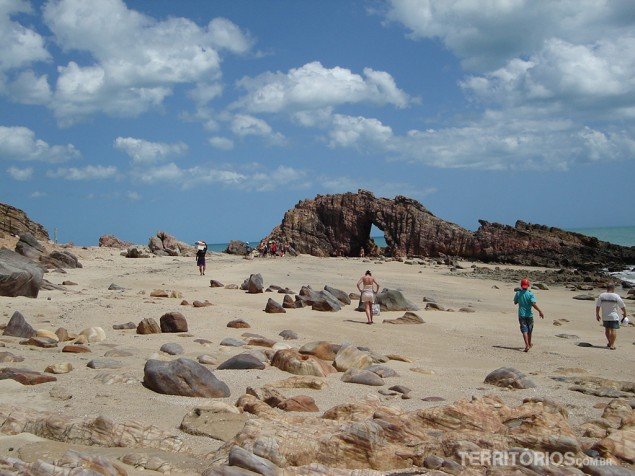 Duna Do Pôr-Do-Sol is another attraction in Jericoacoara, where people get together on the weekends, tourists and locals climb the dune to watch the sun set into the sea – the only place in Brazil where this is possible.
Jeri's bustling nightlife gathers people from all over the world and only starts around 1am, so you can take a nap to renew the energies.
Take Note
In order to get to Jericoacoara, you have to go to Jijoca and then rent a buggy or drive a 4×4. It is about 25 km of dirt road with poor signage; that is why you must hire a native tour guide. You can also go by bus, there are daily departures from Fortaleza to Jijoca – there you take a
4×4 Jardineira (kind of open bus)
to avoid jamming in the sand.
© All rights reserved. Pictures and report 100% originals.
Translated by Lúcia Maciel
English teacher